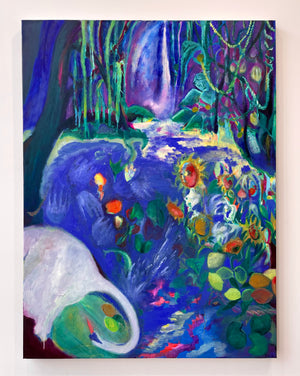 Anthropocene, Another Lover. 2021.
Sale price Price $4,169.00 Regular price
Oil and Acrylic on canvas
36 " x 48"
HOLY GHOST show by Joy Broadbent is haunting possession as spiritual direction. The work is presented as a series of portraits and scenes documenting the layered and kaleidoscopic nature of life in the clutches of rough love - at once beautiful and chaotic.'
-Graham Teeple M.A.